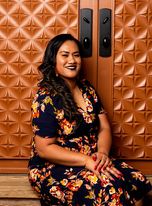 Aloha , Malo e Lelei, Talofa.

My name is Liana Sega, originally from Tonga married to a Hawaiian/Samoan. We are a Military Family of 3 who has lived everywhere, including in Foreign Countries. My personal experiences of Cultural Diversity helps me relate to anyone regardless of their situation.

As of now, we are currently residing in Portland, Oregon. It is not by coincidence you're here, E Komo Mai (Welcome)! Have you ever scrolled through a contract to sign the bottom giving consent without even reading it? Have you found yourself stuck with a clause in the contract you can't get out of? Do you need help in drafting a contract for a third party or yourself? Well, say no more! I am here to help you. My job as the Legal Consultant Advisor for our team is to focus specifically on the books in keeping you out of trouble and our bottom line covered. My extensive years of experience and degrees can speak for themselves. I have the skills and mindset if you have the time. Together we can bring your idea to life. I offer ;

1. Consultation for legal information & advice (Planning)

2. Consultation to review documents (agreements & contract)

3. Mediation, arbitration, or third party services.

4. Preparation of documents (Drafting/Binding contracts)

I am currently pursuing my Master's in International Affairs. I have a Bachelor's Degree in Political Science. A Minor in Pacific Island Studies. Certificates in Legal Studies, Criminal Justice, and CERT. I have worked and dealt with so many government officials, NGOs, and Private Organizations at a Professional Level.

So what are you waiting for? Click the link, and I will do all the heavy lifting for you. To show how valuable you are to us, you will never leave here disappointed, only satisfied. Let's make it happen.

Here's my email liana@rectitudeconsultingservices.com; looking forward to hearing from you!